Look: Department of Trade and Industry's AKLAN YEP (Youth Entrepreneurship Program) Graduation 2022
Seven (7) students from the College of Business and Management (ASU Banga) and the Department of Tourism and Hospitality Mgt. (ASU Ibajay) graduated and completed the Aklan Youth Entrepreneurship Program 2022 of the DTI that aims to capacitate and equip the students as potential entrepreneurs in the future.
Three (3) students, namely, Fhyra Mae E. Tiagan, Karen M. Noble, Caren M. Gregorio, from DTHM – ASU Ibajay were given the award for Best Logo during their Business Pitching Presentation.
Another award was given to Cyrus Banayo of DTHM- ASU Ibajay as Best Presentor and Top 2 for Best Pitching Presentation, and Ms. Zarah Sultan as Top 4 for Best Pitching Presentation.
Dr. Jhoanna Guarin, Dean of College of Business and Management, and Mrs. Chriszela Sabandal, Chair of Bus. and Mktg. Unit of ASU Ibajay, graced the activity in behalf of ASU SUC President III, Dr. Emily M. Arangote.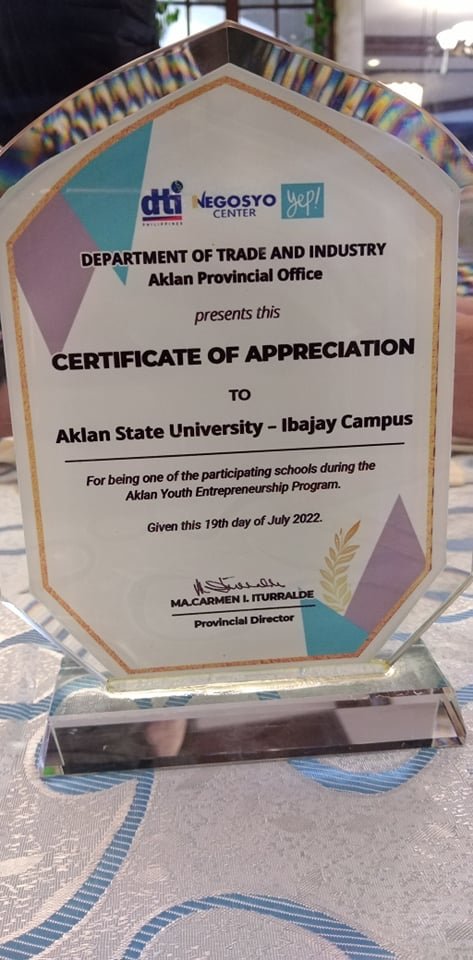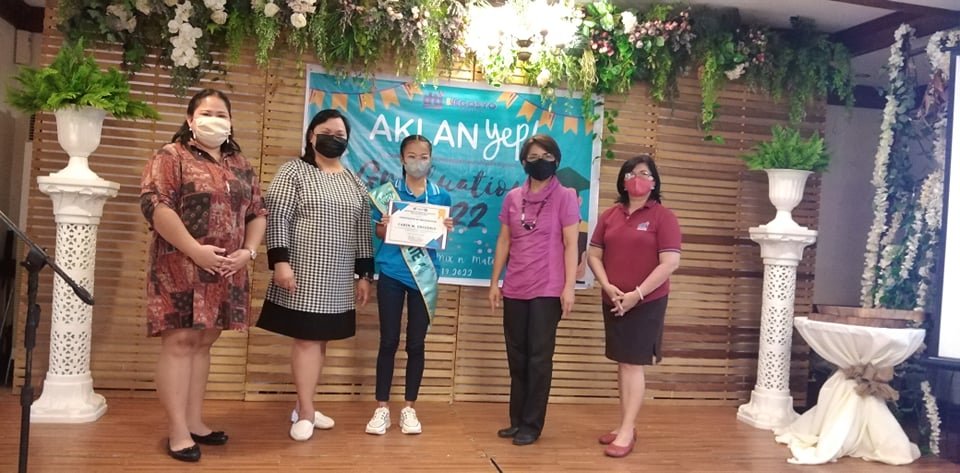 By Chriszela Sabandal
ASU Ibajay Information Officer