June 24, 2021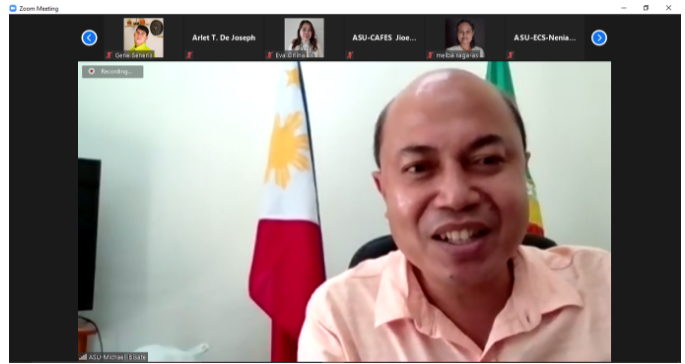 Aklan State University conducted its Mid-Year Research and Development In-House Review virtually via Zoom, June 24, 2021.
Seven papers in the Technical Research category and eight researches from Social Sciences were presented during the symposium.
In her message, ASU President Dr. Emily M. Arangote commended the Research and Development Services headed by its OIC-Director Dr. Melba L. Ragaas for pushing on with the in-house review despite the limitations brought by the pandemic.
She also encouraged faculty-researchers to continue conducting research amidst this pandemic.
The research symposium is a major activity in support of the ASU's vision to become a leading university in the Asia-Pacific region for global competitiveness and sustainable development.
As such, it is one of the missions of the University to uphold excellence and innovativeness through relevant research.
Esteemed experts in their fields from UPLB, ISAT University, University of Southern Mindanao, and West Visayas State University served as panelists who evaluated the researches presented.
By Jonell S. Gregorio | Information Officer, ASU-Banga